News & Updates
IT Consulting St. Pete
Certified MBE 🇵🇭🇺🇸 IT Solutions Provider Specializing In Network Infrastructure.
 We are running a promo for New Customers on their first Portal order! Send us an email to receive the code. Look forward to our future business and make sure to keep checking back here for new web promotions!
It's such an amazing feeling to have this opportunity partnering another year with Leavine Family Racing 🙏🏽 We're so excited for this NASCAR season with our new driver, Christopher Bell , of the #95 car.  We had the chance to attend the 2020 Daytona 500...
ITC is so proud to continue our partnership with Leavine Family Racing! We are so grateful to be a part of the @lfr_95 team and show our support for @cbellracing !! This season will be extremely exciting watching our new driver, Christopher Bell, in the #95 car....
With COVID-19 affecting many businesses, we are receiving many requests for UCaaS to enable more employees to have the ability to work from home and have more flexibility with communications. This pandemic has put businesses in a tough situation as some...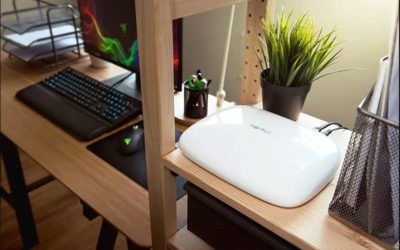 Have you ever been frustrated by the dead zones in your home's WiFi network? Has your WiFi ever been interrupted while scrolling, streaming a movie or even gaming? Well, you may want to think about buying a mesh router. Mesh routers can automatically...
We would like to thank @lfr_95 for this opportunity to partner for this upcoming season. Looking forward to a successful season for both of our organizations.
FREE SHIPPING on orders up to 1k for NEW CUSTOMERS!! Mention keyword: SHIPPING100 to one of our experienced sales reps to claim deal. 
Our team had such an amazing time at the #daytona500! We just want to thank @lfr_95 and our amazing driver @cbellracing for letting us experience this special event! Look forward to many more races and business together!