Interactive Quick Assessments
Click on any of the icons below and take a few moments to fill out our IQAs (Interactive Quick Assessments). This will give us a better understanding of what your company's direct needs are and how we can find the best, most cost effective, solution for you.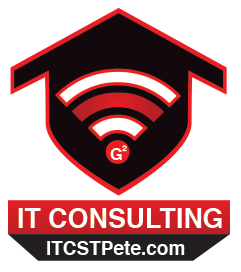 Professional Services: Installations supporting multiple platforms and deinstallation services. If there is a need for provisioning and configuration, we will review the time required, quantity of hours and locations.
Open Market Hardware: There is an open market for IT hardware such as Ebay, Amazon and a slew of other websites. When it comes to your IT Hardware, allow us to research what is available, 3rd party support on almost any piece of hardware and a testing facility for peace of mind.
Repair Service:
We now offer repair service for many manufacturers and many parts. The partnership we have established with our partner in Lakeland Florida gives us the unique ability to offer open market and repairs. Our repair work includes Calix, Tellabs, Alcatel, Cisco and other manufacturers. Please inquire:
repair@itcstpete.com



(833)-ITC-WiFi or (727)-335-3133
Location
1005 Chatham Ct. Safety Harbor, FL 34695
Available Every Day
Mon: 8am – 11pm
Tue: 8am – 11pm
Wed: 8am – 11pm
Thur: 8am – 11pm
Fri: 8am – 11pm
Sat: 8am – 11pm
Sun: 8am – 11pm