HYBRID CSAAS OFFERINGS SHEET
Many SMB's are being overpriced and underserved for cybersecurity and manage services. We changed that.  – Download our Offerings Sheet.
Don't Let Your Business Fall Victim To Cybercrime
The best way to protect your business from ever-evolving cybersecurity threats is through extended detection and response (XDR). This comprehensive security solution gathers and automatically correlates data across multiple security layers – email, server, endpoint cloud functions, and network. By doing so, XDR provides you with the quickest possible detection of threats and a refined investigation and response time through security analysis.
Get Protected
Get A Free 30 Minutes Consultation
Threat management and intelligence vendor agnostic platform that deploys quickly and easily, maps your network, infrastructure, and devices.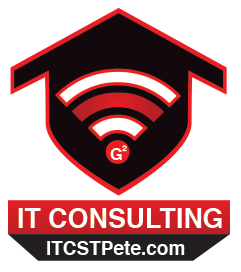 What Is XDR?
XDR Solutions – Network Security – Extended Detection and Response.
Do you want to learn more about Network Security For Business Ebrochure?
Ransomware has quickly become the most well-known type of malware. Recent ransomware attacks have impacted businesses of all types – from a Hospital's ability to provide crucial services, to crippled Public Services in cities, causing significant damage to various organizations and people's personal information.
The number of ransomware attacks is on the rise in recent years. Some organizations reported an 800% increase in ransomware occurrences year over year. According to some estimates, annual cybersecurity costs now exceed $1 trillion – and that's only the cost of the effects themselves and not associated downtime or business continuity expenses.
The damage caused by these malicious software attacks can be devastating – it may cost organizations millions of dollars to recover their data, or even more than $1 million if customer data is stolen or destroyed by malware or ransomware attacks. But there are also many ways your business could be harmed if you're not careful; most importantly perhaps being legal penalties from negligence because you couldn't prevent cyberattacks on your business' systems and network.
Download the Network Security e-Brochure for details about how we can help your organization mitigate its security threats and secure itself from becoming another victim of lucrative Ransomware.
Get In touch for Network Security e-Brochure
XDR Solutions provides personalized insights using anomaly detection, predictive analytics, machine learning/artificial intelligence, threat early warnings as well as automated security controls based on role-based access. Contact Us Today!
Extended Detection and Response
XDR (extended detection and response) brings together multiple security layers into a single platform that can automatically correlate data across them all. This allows for a speedy detection of threats and a refined investigation and response times through security analysis.
Differences between XDR, MDR, and EDR
Get a Free 30 Minutes Online Presentation.