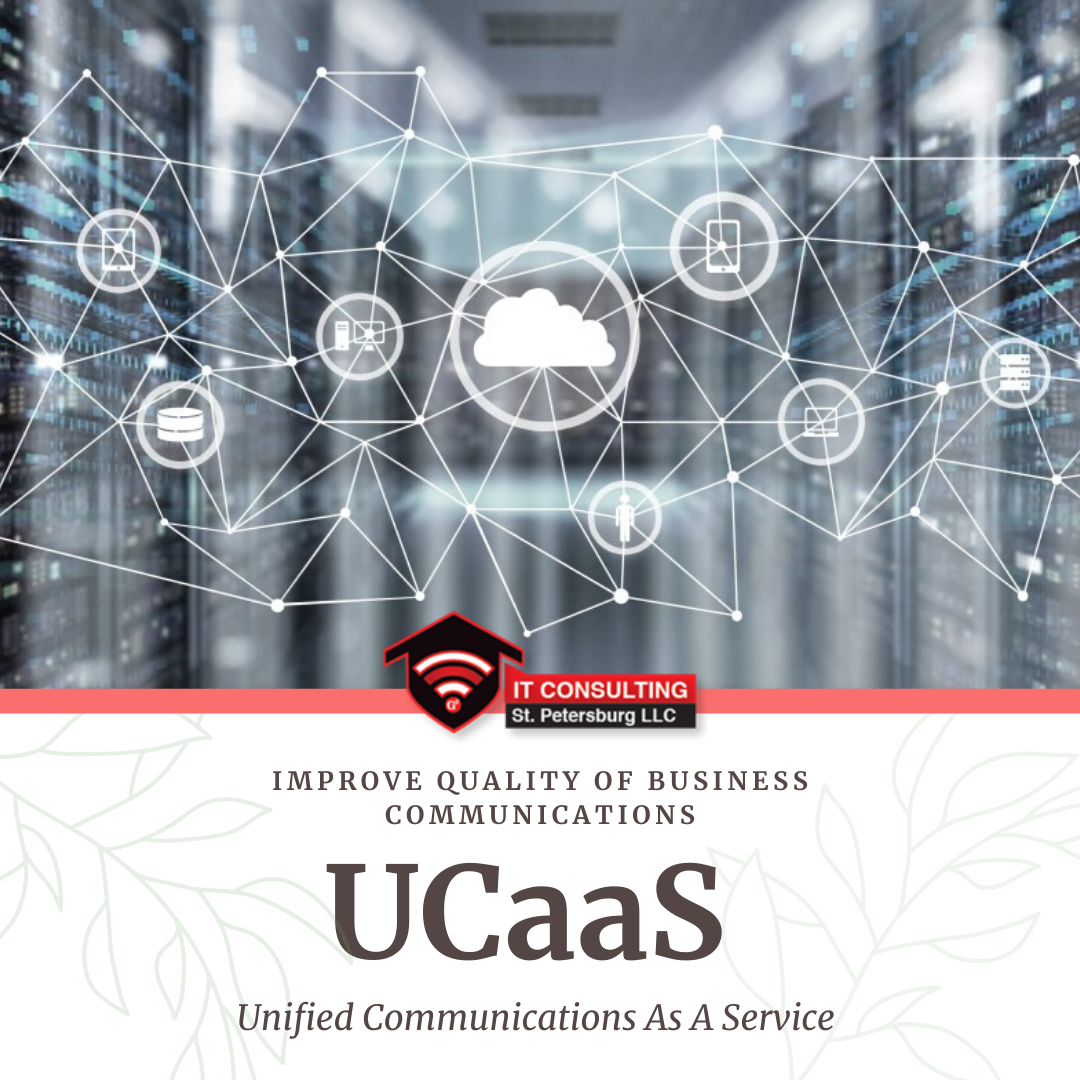 With COVID-19 affecting many businesses, we are receiving many requests for UCaaS to enable more employees to have the ability to work from home and have more flexibility with communications. This pandemic has put businesses in a tough situation as some are not equipped to have employees work remote. Hopefully this will pass soon but it is good to be prepared so if anything happens again, it will not interrupt normal business procedures. Incorporating UCaaS into your business will allow the flexibility needed for remote users as well as a cost effective solution for your company.  
We will respond to all inquiries as quickly as we can as we are all working remotely. If there is a concern about disaster recovery and you have an immediate need, please contact our CEO directly at jeffb@itcstpete.com
Unified communications as a service allows providers to deliver software products and processes through the web. These types of provisions offer several unique benefits to companies. One of them is scalability, where companies can add or drop services as needed. Another is the convenience and lower cost of outsourcing services, compared to the cost of acquiring hardware setups for unified communications.
Types of unified communications as a service packages include messaging tools, videoconferencing tools, and resources for facilitating different kinds of text and voice communications. UCaaS clients can choose from single-tenant systems, where remote services are uniquely built for a single client, or multi-tenant services, where multiple clients are served by one system. Multi-tenant systems are generally cheaper to run and provide. These properties as well as principles of elasticity, on-demand services and resource pooling make UCaaS services attractive to businesses.
Want to know more about UCaaS? Take the time and check out this 2 minute video below to learn about UCaaS and see if it is something you can implement in your business! If you are interested, fill out our below quick assessment and we will be able to provide you with the best options for your company.